By: Phillip Scott
Topics:
BCCA
,
Cajun
,
concert
,
Mardi Gras Eve
,
Rabobank Theater
,
zydeco
Posted by
pscott99
Friday, January 18, 2013 - 11:23
Viewed 940 times
0 comments
Location:
1001 Truxtun Avenue

,

Bakersfield

,

CA

,

93301
Javascript is required to view this map.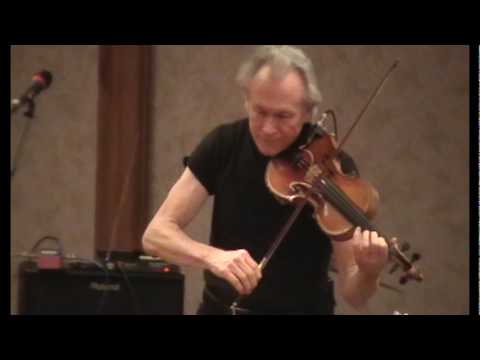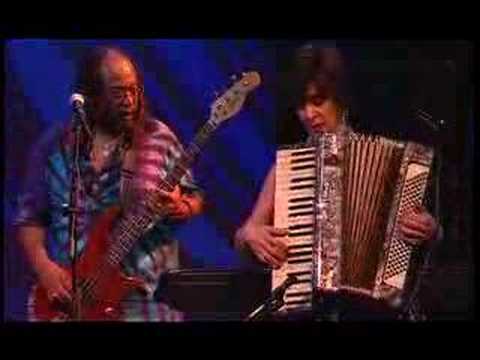 Celebrate Mardi Gras Eve with Tom Rigney and Flambeau at Rabobank Theater
7:30pm Monday, February 11, 2013.

Flambeau specializes in blazing Cajun and zydeco two-steps, low-down blues, funky New Orleans grooves, and heartbreakingly beautiful ballads and waltzes. They are a band that generates enough heat and energy to ignite a dance floor or lift an audience to its feet.
Pre-concert music will be performed by the Bakersfield Youth Symphony String Quartet. Tom Rigney and Flambeau will perform at an assembly at Tevis Junior High School on Mardi Gras.

Join the Bakersfield Community Concert Association as we celebrate our 50th Anniversary Season.

Tom Rigney, the fiery, electrifying violinist/composer, joins forces with some of the finest musicians on the San Francisco roots music scene to form Tom Rigney and Flambeau, a band that will tear the roof off of anyplace that has one and raise the spirits of everyone around. Rigney, now entering his second decade at the helm of Flambeau, has stepped into the spotlight with a vengeance. Flambeau showcases his passionate, virtuoso fiddling, his commanding stage presence, his range, depth, and originality as a composer, and of course, those notorious red boots. His bandmates are veterans of the great bands of Charles Brown, Queen Ida, Clifton Chenier, and others.

Flambeau's high energy live show features tight ensemble playing, deeply infectious grooves, and spectacular soloing. Most of the repertoire is composed by Rigney, but they also mix in a few classics from the Cajun/zydeco/New Orleans songbook. And if, along the way, you pick up a trace of Rigney's Irish roots or a little Swing and roots Rock and Roll, it just makes the musical gumbo that much tastier. In the past decade Rigney's skills as a composer have broadened and deepened, and he is today writing some of the most evocative and powerfully uplifting music you will hear anywhere. And Rigney's charismatic stage presence and high-energy delivery draw the audience into his performances and make them feel that they are an integral part of the music and the show.

Voted Best Cajun/Zydeco Band of 2004 by the West Coast Blues Hall of Fame, Tom Rigney and Flambeau are making some serious noise on the American Roots Music scene. Flambeau has been tearing things up at festivals, dances, and concerts all over the place--from the Ft. Lauderdale Cajun Crawfish Festival to the Edmonton Blues Festival to the Sacramento Jazz Jubilee to the Alaska State Fair, to the Spring Bues Festival in Ecaussinnes, Belgium. They have become audience favorites at numerous annual festivals, community concerts, and performing arts centers. Their debut CD, Red Boots and Rice, was released on the Parhelion label in early 2000, following up Rigney's critically acclaimed 1998 solo album, Chasing the Devil. Since then they have released six CDs of new material, including a live CD and DVD video recorded at the beautiful Throckmorton Theatre, in Mill Valley, CA. And, along the way, Rigney has released two Blues violin albums (one of which--2009's Back Porch Blues--climbed all the way to Number 1 on the XM/Sirius Satellite Radio's Bluesville Chart, B.B. King's Top 15 Blues Picks to Click) and an all Swing album (2010's Swing State) that have garnered buckets of airplay and rave rewiews from critics and fans alike. 2009 also saw the release of the rockin', rootsy Americana CD Serious Fun, that caused outbreaks of dance frenzy all over the U.S.A.

In 2011 Tom Rigney was crowned Emperor of the great Sacramento Jazz Festival and reigned over a weekend-long party with thousands of his loyal subjects. On the day of his coronation, Parhelion Records released the latest offering from Tom Rigney and Flambeau, an all Blues CD titled "Don't Fight It". It is currently hitting the radio airwaves in North America and Europe. Tom Rigney is a true American original and his great band, Flambeau, is truly one of the hottest bands on the American Roots Music scene. This is a band you have to hear!

Enjoy Tom Rigney on vocals & violin Danny Caron on guitar Caroline Dahl on piano & accordion Brent Rampone on drums and Steve Parks on bass.

Welcome to the Rabobank Theater Tom Rigney and Flambeau for a delightful evening of Cajun and zydeco music in a Mardi Gras Eve celebration.
Ticket Info: $60 (Adult Season Membership- 4 concerts)
www.bakersfieldcca.org
(661) 205-8522 or 589-2478