By: Aaron Gillies, MS, CSCS
Topics:
baseball
,
Fitness
,
football
,
Soccer
,
speed training
,
youth sports
Posted by
pairmarotta
Friday, December 21, 2012 - 15:05
Viewed 880 times
0 comments
Location:
5337 Truxtun Ave

,

Bakersfield

,

CA

,

93309
Javascript is required to view this map.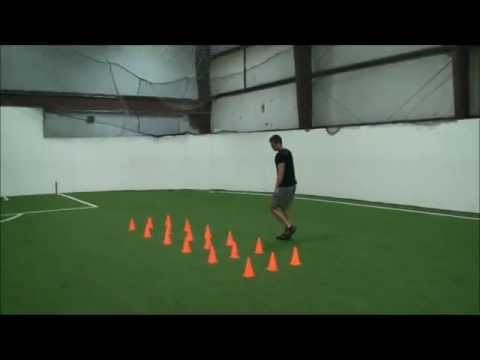 Last week I wrote an article discussing that speed chutes might be the most over rated piece of equipment in our profession. And really they are. They aren't very beneficial except for elite athletes AND most parents and coaches think they should slow down their athlete to a crawl.

Parachutes are designed to add 1-2% of the athletes body weight as resistance. That's not much.

But enough of the overrated stuff. How about the MOST under rated piece of equipment? Most coaches use these daily, but only use them for 1 or 2 things. They are super cheap, resilient, strong, versatile and visible.

Any guesses??

If you guessed "cones" you are correct! Why are cones one of the best pieces of equipment? Look at all they can do!

They can obviously act as markers for athletes to sprint to, run around as well as create boundaries. But they can also act as hurdles to jump over, run over or squat down to. They can act as barriers to avoid, or as a speed ladder as athletes do footwork drills in between each cone. They can act as a finesse tool for athletes to touch with their hand or feet during speed drills. They can also act to create a line for athletes to jump over or do foot work drills through.

And they only cost about $12 for a pack of 10! To compare, 1-parachute can run you as much as $65!!

Pair & Marotta Peak Performance is going to be hosting a speed development camp at Almondale Park from December 31 - January 4th. We'll have different age groups going from 9-Noon. And most of our drills will use cones and only cones. They are amazingly simple to use, transport, purchase and they offer so much variety that you're only limited by your creativity!

To sign up for the camp you can click here for the flier and registration form. Then bring it by Pair & Marotta at 5337 Truxtun Ave or call Aaron at 661-912-9991.

For more information on any of our programs contact aaron@pairmarotta.com or call 661-912-9991.